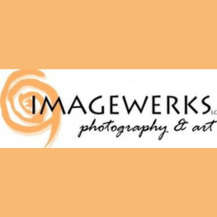 Lori C.
5 Star Google Review
---
Kathy did an incredible job making me feel comfortable and taking wonderful photos that she could display as soon as they showed up on the computer screen. I appreciate all the extra effort she went through to create a quality product. Thank you Kathy! I highly recommend you to anyone.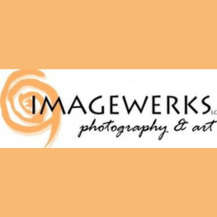 Ava S.
5 Star Google Review
---
I have had the distinct pleasure of working with ImageWerks and the incredible Kathy Strauss on multiple occasions. She is a skilled professional and maintains a consistent upbeat spirit of human kindness, compassion, and love for her work and love and compassion for her clients/customers.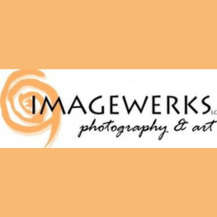 Lee H.
5 Star Google Review
---
If you want the best, the most innovative and the most creative, you really need to call Kathy and GC. I took a course from them years ago and their collective imaginations started my artistic journey. I have continued to follow their artistic adventures ever since, Not only are they true creatives, they are real people who really care about what they do!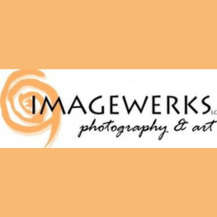 Gayle W.
5 Star Google Review
---
We have worked with Imagewerks personally and professionally for many years - Kathy has a special way to tap into your unique personality and capture it in a fun yet professional way - anyone can take a stiff headshot - she will bring out what makes you special and memorable! If you want to stand out from the crowd - give Imagewerks a call!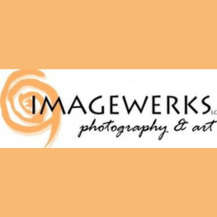 Deanna S.
5 Star Google Review
---
You cannot tell anyone about the talent and expertise of this very professional and talented photographer and artist. She listens, creates and then produces photos and works of art that never disappoints her clients. Our area has been given a gift by Kathy moving to Myrtle Beach. If you need any type of photography be it business personal wedding, family vacation at the beach you will never be disappointed.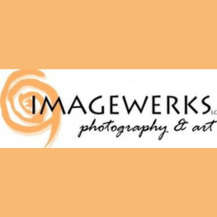 Debbie S.
5 Star Google Review
---
WOW....I had so much fun working with Kathy during my photo sessions. Love how she creates all areas of your life and business to put together the sessions. If you haven't booked a session with her I highly recommend you do. I'm looking forward to the next opportunity. Thank you again Kathy!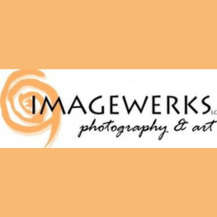 Stacey
5 Star Google Review
---
We used Kathy for a family photo session while on vacation. We arranged prior to our arrival and communicated back and forth as to want we were looking for. We had 11 of us with 3 being 13 years old, 3 and 2 so she was ready for a hand full! The pictures came our beautiful and professional. Because we were all together for a very short time Kathy got the proofs ready in 2 days and brought them to our condo herself for us to preview. We would definitely use her again.

You will not be disappointed!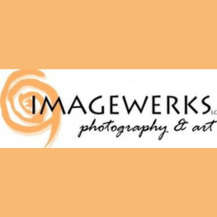 Emily M.
5 Star Google Review
---
Kathy is incredible!! She is always so sweet and so kind. She joined us at Myrtle Beach KOA Resort and did a paint and wine night. She is always adaptable and willing to help. Everyone walked away happy, full of skills, and appreciation for the art skills they didn't know they had. Thank you so much Kathy! We can't wait to see you again at Myrtle Beach KOA Resort.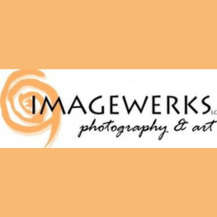 Kimberly F.
5 Star Google Review
---
Kathy is a fantastic photographer! She really captures your personality in her work. She shot my professional headshots, and I can't be happier. I highly recommend ImageWerks for your photo and painting needs.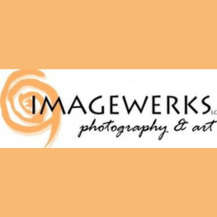 Jackie V.
5 Star Google Review
---
Wow, can't say enough about how happy and pleased I am with the photographs Kathy did for me. I am getting ready to list my home and she really did a beautiful job!! I've known Kathy for years , we are both from the Prince William County area. She was well know in the business community and did wonderful work there. I highly recommend her! Very professional!

Thanks Kathy, you are the best!!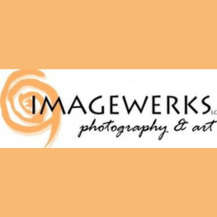 Myra M.
5 Star Google Review
---
5 Star professional all the way. Knowledgeable about their craft. Yes craft ... not just snapping a camera. Kathy Strauss is inventive and unique. I had a family photo session with my family. The weather did not cooperate for the beachfront venue and we had to change the plan at the last minute. No problem. ImageWerks met us at the new location and the session went off without a hitch. Kathy's camera skills are up there with the best photographers available. And once your photos are ready to view and choose she is patient and more than able to help you select the best ones. She knows her stuff. I will use ImageWerks for my professional photography needs and cannot recommend them highly enough.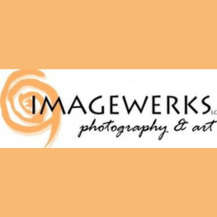 Terri S.
5 Star Google Review
---
I have had the pleasure of having worked with Kathy Strauss on a couple occasions. Kathy took my daughter's senior pictures and she picked the best spot for the photos and also handled my daughter's make-up. My daughter was nervous and Kathy quickly calmed her nerves and was able to capture her true essence and energy. We had the best time at her photo shoot. It was an amazing experience! Kathy also had the task of creating my professional head shot. I say that, because I hate to have my photo taken. Kathy put be at ease and produced awesome shots of me. I get compliments on them all the time. I highly recommend Kathy of ImageWerks. You will not be disappointed.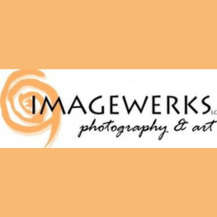 Kristy Y.
5 Star Google Review
---
Kathy with ImageWerks recently did a professional and family photo shoot for us and the results were amazing! She took us to the state park and captured the beauty of nature with our family story. The professional photos for our business captured our brand and the headshots are fantastic! Our family photos turned out beautiful and we could not be happier to have updated moments of our lives to share with family and place in our home. 💙 Kathy is truly remarkable at what she does and we will definitely be using her again every single year!!

Jackie Taylor
Realtor | Berkshire Hathaway
---
Kathy is Awesome! She is amazing and such an artist at her craft. She makes the experience easy and fun. I will recommend her to everyone needing professional photography.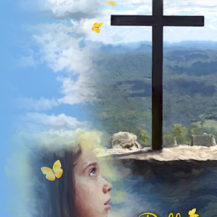 Angel Heart of Hope Ministry
Memorial for Bella Muntean in Covenant United Methodist Church
---
There aren't enough words to express our deep gratitude for the incredibly beautiful memorial for "Bella". Despite her immense suffering Bella's faith was unwavering, not like my own. I know this was only possible by the Holy Spirit inside of her, giving her the strength & courage to be an example for all of us. You were able to capture the whole essence of Bella in this incredible masterpiece an we are so humbled. —God Bless You for His Glory! Brenda, Dorin, Julia & Angel Bella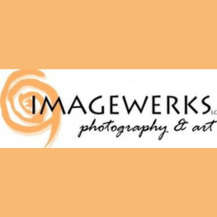 Megan C.
5 Star Google Review
---
Kathy created a beautiful portrait of my mother's dog who recently passed away. It was such a touching gift to be able to give to my mom. I appreciate her work!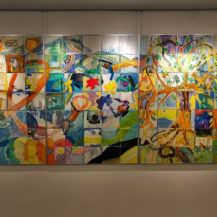 Caroline Heider
Independent Evaluation Group | World Bank Group former Director General, Evaluation | Senior VP
---
I met Kathy during a training that was offered for evaluators. Her creativity and ability to connect the highly analytical field of evaluation to the creative process intrigued me. When she showed me a teambuilding exercise that involved creativity and deepening the understanding of how each member on a team contributes to the larger whole, I was hooked and invited her to do a project with our team.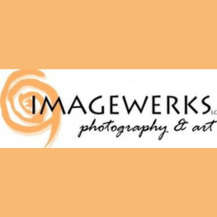 Emily S.
5 Star Google Review
---
I have worked with Kathy for years. Her level of creativity/ expertise is amazing and truly shows in her work. I highly recommend Kathy, you wont be disappointed..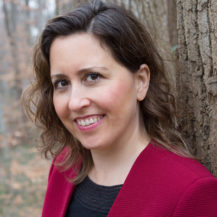 Katherine Metre Akbar
President | Your Edge for Success (YES, LLC)
---
Kathy Strauss has won numerous awards as best local photographer, so I was proud to partner with her to provide headshots for my clients to use on LinkedIn. She always took good care of my clients, and they now look professional on LinkedIn, which is so important to being contacted by recruiters. I also engaged her to photograph our staff, and she did a nice job with that. One staff member needed some makeup, and Kathy took care of that, as well as had her take her hair down, creating a softer look. Another staff member resigned shortly after the photo shoot, and Kathy managed to invisibly Photoshop her out of the group photo!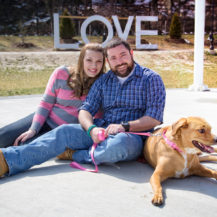 Amanda & Dan Santano
Wedding Clients
---
Where to start with wonderful Kathy!!! I met her at a wedding tasting at my venue and we just seemed to click right away. She came to my house to meet with myself and my husband for her to get to know us and show us what she offered. She was great!!! She was extremely accommodating with picking a date to take our engagement photos. We did have to reschedule once due to bad weather but no worries, she helped us pick the PERFECT day to take them. When she came to our house to meet us, she also met our pup, Miller, who she instantly fell in love with and made sure that Miller was a part of our engagement photos. We love them! As our big day came closer, we meet with her and her partner Sally to discuss the wedding photos and what type of pictures we wanted. She suggested to us doing a blindfolded first look, which was just absolutely amazing! They asked me to send them the link to my Pinterest board so they could get a better feel of what types of pictures we were wanting. If we ever had any questions, they were both just a quick email away! The day of the rehearsal both Kathy and Sally were there and taking pictures!! They made sure everyone knew to smile and walk slowly so they could capture all of the great shots. Everything was very organized and ran super smoothly thanks to these two lovely gals! If I needed one of them for a special shot during the reception they were right there waiting. Kathy posted a few sneak peek pictures on facebook and we absolutely LOOOOOOVED them! I can't wait to see the rest of the photos!! I would use Kathy again for sure!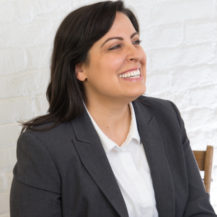 Nicole Marino
Headshot client
---
I was in need of a professional headshot for LinkedIn and was referred to ImageWerks from the Career Counseling Company I was working with. Being self-conscious, I was apprehensive at first but Kathy immediately put my mind at ease. Kathy was incredibly professional, kept it lighthearted and fun, and the photos came out great! Kathy made the photoshoot such a positive and empowering experience!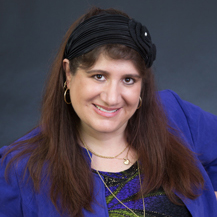 Katherine Gotthardt
CEO | All Things Writing, LLC
---
Kathy is an amazing artist and photographer who has the rare ability to help people relax enough to tap into their most authentic, creative selves.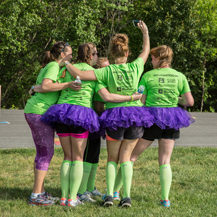 Ednaline "Nanny" Concepcion
The Coqui Group
---
Kathy goes beyond her line of duty to get the best pictures and will satisfy the customer regardless how big or how little their event is. To top that, she has a golden heart! She cares about your charity like is her charity!!!! Thank you Kathy!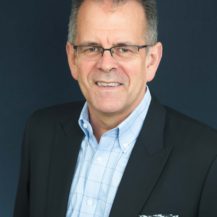 Mike Cook
Mike Cook Insurance
---
Kathy made the head shot process that I was dreading easy and enjoyable. She was a true professional and pleasure to work with, her works is exceptional. As an award winning photographer and artist she knows how to make you look your best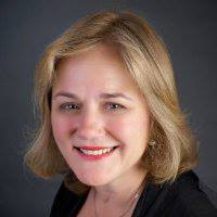 Karin Collis Arnette, CAS
Photo restoration client
---
Kathy is wonderful to work with . . . When my mother turned 85 last year, I was in need of a special gift. At her age she has everything she needs and doesn't really want anything. I had an idea that she might enjoy having an photo from long ago of her parents when they were young & her grandmother. I found old photos from 60 years ago and Kathy restored them for me so that I could give them to her as a present for her Birthday. She loved them and a year later she still has them in a prominent place in her home. Kathy also added color which for those of you that remember was non-existent for most of their lives. Thank you Kathy for preserving a memory!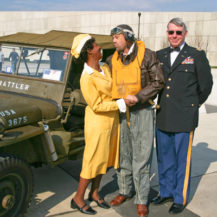 Deborah Campbell
Former Development Director, American Red Cross
---
Thank you for all you did to make the Prince William American Red Cross 2008 "Red White & Blues" gala a success by every measure. In particular, I am grateful for all the wonderful photos you took for the event and all the graphic design work you produced with the patience of a saint.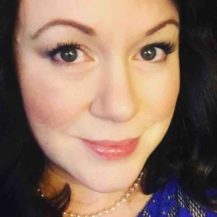 Rebecca Barnes
President, Prince William Living
---
They are wonderful to work with. ImageWerks is very creative, making every project important and capturing something unique! They have an eye for "it" whether in Kathy's photos, GC's illustrations, logos or websites. You cannot go wrong working with ImageWerks!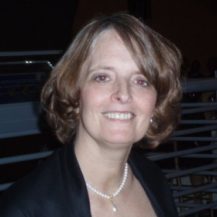 Candi Keiter Johnson
Volunteer at Shih Tzu and Furbaby Rescue
---
Kathy is one of the most professional women I know. She is extremely creative and gives her all. Her photography skills are superb. What I like best about Kathy? She's a huge part of the community she lives in. She gives of her time and talents to several non-profits.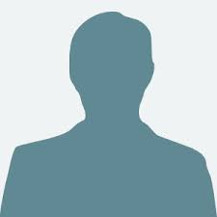 Kinsey Denney
Photography student that took one of our classes
---
Doing this photography class outside of school allowed me to deal with the stress and explore something I otherwise would not have been able to do. I learned the basics of Photoshop and editing, but more importantly, I got feedback from my fellow participants and my photography has improved. Because of this class, I have considered doing the art show in the spring. I have grown as an artist and found that photography is a de-stressor for me. I plan to keep up this hobby/activity for the rest of my life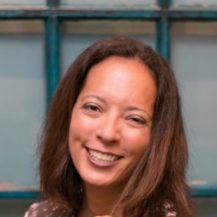 Emily Guerrero
Former Director of Communications at the Prince William Chamber of Commerce
---
Kathy has provided photography services for our directory and many of our "signature" events, as well as worked with us on designing various collateral. She also did a series of PWC shots that we display in our offices. Kathy has a great perspective, and a way of finding beauty even in the mundane, so that her photographs help you to look at things in a new way.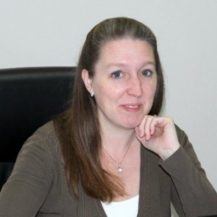 Barbara Yale
Deputy Country Program Officer, Chemonics
---
Kathy is a professional in every sense of the word. I have worked with her both on projects for the World Bank and with Imagewerks. She has an eye for detail and design. The products she produces are always of top quality. And the wonderful creative energy and ideas that she brings to the table make her a pleasure to work with. I would highly recommend Kathy both as a colleague and a business partner.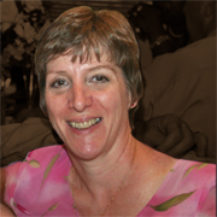 Lisa Barsky Strauss
(NIH)
---
Kathy is a truly talented artist in many venues. She is also the ultimate professional. I am amazed at the work she does.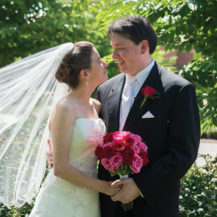 Kelly & Joe Coyne
Wedding photography clients
---
Dear Kathy Thank you so much for wonderful work at our wedding! The pictures are so gorgeous and we are so excited to see the album! Thank you also for working with us so much to make our album exactly what we want. You are wonderful, and we will deftinitely recommend you to our friends. Thanks again! Very respectfully yours, Kelly & Joe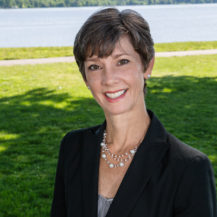 Gayle Whitlock
Whitlock & Associates
---
Kathy is an amazing photographer! She will make you feel comfortable and at ease – and your photos will be beautiful! You will have a quick turn around from shoot to finished product!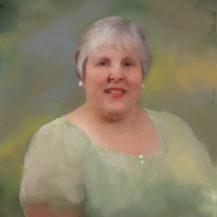 Molly Grove
George Mason University
---
I am amazed at the portrait. GC did a phenomenal job. I love, Love, LOVE IT!!! I remember when you took that picture at the chamber when I became chairman in 2009! I forgot I was having my picture done that day but you made me look pretty darn good! (Note: this is the painting done from the photo Kathy took)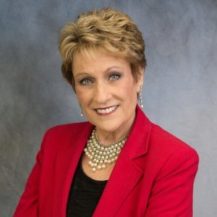 Barbara Costa
Wise Agent Realty
---
Kathy came out our office and did professional photos of all of our agents. The photos were great, and everyone has enjoyed using them in their marketing, etc. Thank you, Kathy!"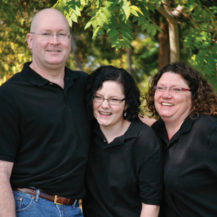 Melissa Harshman
Family portrait client
---
Kathy is wonderful! We've used her for several photo sessions and have been absolutely thrilled with the results.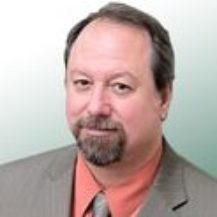 Bruce Moore
Internet Ad Management
---
This was my Dad's 90th birthday party. I'd guess 150 or more people came in a 2 hour period to see him. Kathy did a great job. I had no idea having a good photographer would take the party to the next level. Someone could be a great photographer and have great equipment, but if you can't work with people to make the shots happen then it's all for nothing. Kathy did great at all of that and this is why people were lined up to take a picture with my Dad like they were waiting to see Santa Claus. Lot's of fun!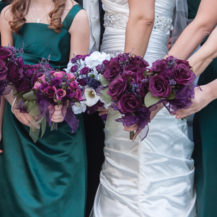 Emily
Wedding Client
---
Kathy from ImageWerks took the photos for our rehearsal dinner and the big day. She was responsive throughout the process, and helped us to think about the types of photos we wanted to take ahead of time to make sure everything was captured on the big day (which was such a whirlwind, we never would have thought of what we needed day-of). The pictures themselves were beautiful, showing all that went into our wedding. We can now look back at them and relive the memories created with our family and friends, thanks to Kathy's great eye for details. I'd highly recommend her services.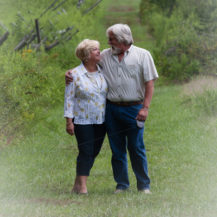 Trish & Jim
Client
---
Kathy Strauss did an absolutely beautiful job for our wedding. There were a couple of photos that needed some photoshop work done. When the work was done, I would never know that the "unwanted" individual had ever been in the photo! Her attitude is fun and unobtrusive and Kathy is very artistic! I'm happy to give her a 5* rating -Trish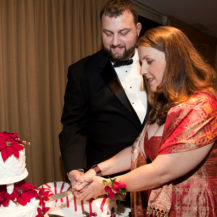 Anonymous
Wedding Client
---
Kathy and Sally took wonderful pictures and were very nice to work with—very down to earth and made sure that we got all of the pictures we wanted. They provided a great selection of quality pictures.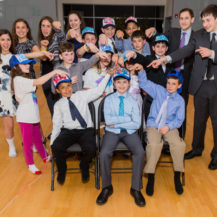 Mark N
Bar Mitzvah client
---
They were on time, and most importantly, the pictures and video came out great, as well—Kathy was easy to deal with. Our only quibble was that the DJ told us that turning on the lights in the hall for better photos prior to the end of the evening's event, led guests to believe that the party was over, so it ended earlier than expected.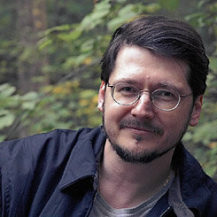 Andrew Ilachinski
Research Analyst at Center for Naval Analysis (former colleague)
---
One of the joys of being part of the inaugural class of photographers at the Workhouse Arts Center's Photographers Group was getting to know a group of enormously talented artists. Having seen Kathy's work ethic and creative energy—and art—first hand, I can vouch for the fact that anyone who hires her is getting the services of a profoundly gifted artist indeed (with equal talents as a photographer and as a graphics designer); that she's such a nice person is just an added bonus!