Where Creativity is a Passion & a Way of Life!
COME JOIN US in our art workshops . . . we want you to explore your creative side discover that you too are an artist!
"Live life, love life, paint life, create life!
It's my passion, vision & life goal . . . sharing & showing people we are innately creative & everyone's an artist. —Kathy Strauss
Why is creative activity important?
Research has proven that by introducing creative activity into your life—whether personal or business, it can help improve your thinking & help you relax. But the real reason . . . it's just plain FUN! We are passionate about creativity . . . whether it's drawing, painting, or learning to improve your photography skills, we invite you to come explore & play with us!
Does this peak your interest?
Many of the classes & workshops we offer are listed below. We teach these in various locations—both online & in-person. Scroll down & read more about them! Do any peak your interest? Contact us or better yet, JOIN US! And if you want a creative session tailored just for you . . . just let us know!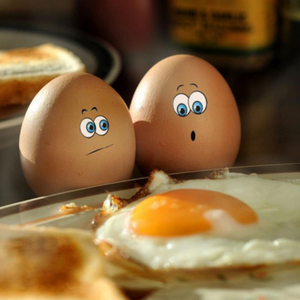 Creative Storytelling with Photos (online)
Are you looking for a fun, creative learning activity? What about one that will encourage you to explore your world? Let's play, come learn & take your photography skills from ordinary to extraordinary . . . all from the comfort of your home!! What is creative storytelling & who is it for? You've been taking photos for years but you always say that you wish your photos looked better or for that matter told a story. This is where creative storytelling comes into play. When you learn the design principles & apply them to any type of photograph you take, you will see a dramatic improvement in how your images look. No matter what type of camera you are using (cellphone or DSLR), you will start to see the world around you differently. What is creative storytelling & who is it for? Families or individual who are looking for a fun creative learning activity that will bring them outdoors & encourage them to explore their world. Anyone that is interested in honing their skills in seeing & observing. Definitely for ages 10 & up (no younger than 8yrs old is preferred) Session is a 4 weekly—ONLINE instruction sessions using Zoom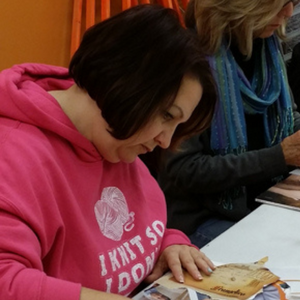 Your Artist Within
You don't have to be creative to get the most out of this session. In fact, the less creative you think you are, the more this session will help you tap into the creativity you desire. You will learn to understand the right and left brain paradigm by experiencing first hand results of working out your creative muscle. We will explore the eight sections of the book, "The Artist Within, A Guide to Becoming Creatively Fit", organized by principles of design. Through a series of defined creative exercises and discussion you can develop "magical" mental abilities and embrace our role as the artist of our lives! All Skill Levels, Young Adults & Adults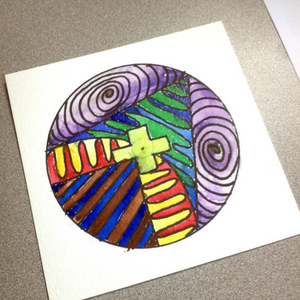 Creative Jumpstart (vision boarding for personal clarity)
Do you want to jumpstart your life with a creative "bang"? Do you want to create your life? Do you want to reacte to life? Let's define your dreams the creative way – with a little bit of meditation & creating a vision board to jumpstart where you want to go & what you want to do! What is a Vision Board? A vision board is a physical picture of your desired reality. Did you know that pictures are more powerful than words? By putting our desires on paper or in a physical form… you can make them real! Are you ready to experience clarity, possibility… with some optimism sprinkled in for fun? If so, let's Dream it & Achieve it! When you join us at the Creative Jumpstart… you will: Be personally guided through the process of awakening your life vision Discover your inner "permission slip" Allow creativity & intuition to direct you to your heart's desires Create a vision board that is representative of the life you desire.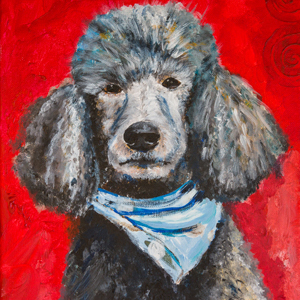 Paint Your Pet

Dog, cat—rabbit, mouse, lizard, or even a chicken… everyone loves their pet! Many people would love the idea of having a portrait of their pet on canvas. Unfortunately, most of us can't afford the painter's sitting fees. But, what if you were to do the painting yourself? But I have no artistic talent, you say? Fear not—we will guide you through a transfer process & basic acrylic painting techniques. From your basic sketch—to the final brushstroke—you will create your pet painting masterpiece! All Skill Levels, Young Adults & Adults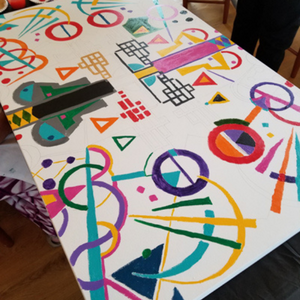 Shaping Your Future: team building at it's most creative!
Whether your're looking to help team members shape their individual future, prepare existing teams for new opportunities and challenges, shape new teams, or all of these situations, this workshop is for you. It all starts with an awareness of where the team and individuals think they are, identifying and leveraging individual strengths, and letting go of what's holding them back. We use the simple universal shapes assessment described by Angeles Arrien, a world known anthropologist and speaker, to help participants uncover preferences so they can: • Identify the path they're on. • Understand what motivates themselves and others. • Use strengths to successfully communicate and build teams that get results. • Know what's preventing each person or the team from moving forward. • Plan for future success. Through group discussion and creative self-discovery activities, individuals and teams will come away with a roadmap for creating a successful future.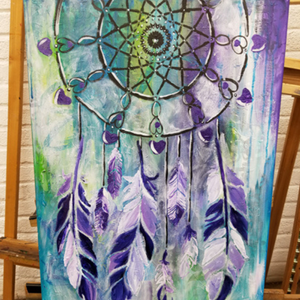 Renewed Vision: A Day of Meditation, Art & Yoga
Research has now proven that regular creative activity will increase personal creativity. If you are a parent, a teacher, if you work with others in the business arena, if you have dreams and goals of your own, you can become an ambassador for creativity. By introducing creative activity into your life—whether it's your personal life, or more importantly into your corporate routine—you can achieve different results and get new & innovative ideas. How you envision your life, your business, looking at it from a different perspective is what ensures success. That is creativity. What is your creative edge? When you bring the processes of meditation, art & yoga together, you find that the result can be somewhat like creating a diamond out of dust. During this full day workshop, you will learn to connect to the diamond which is you. You will learn how to relax & develop a creative practice that is unlike anything you've ever experienced. By using guided imagery, symbols, journaling, painting & yoga – participants will be introduced to a meditative & creative practice where they can learn how to shift thought processes from fear-based emotions to love-based ones. All Skill Levels, Young Adults & Adults Participants are asked to come with an open mind & a creative spirit. This day is an experiential one, be prepared to journal, doodle & paint! All the material taught in this workshop is based on the new book, Rise Above by Whitney Freya.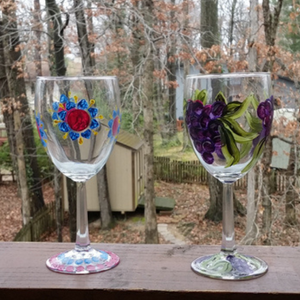 Wine, Nibbles & Scribbles
You have always wanted to learn to paint, but thought you couldn't. As we learn to have no fear on the canvas, we start making our mark, bolder and bolder, on the canvas of our life... Finally, the art lover in you can finally come alive. No matter your age, if you are artistically challenged or just want to have fun, you will want to come learn & create in a simple and fun environment! We supply all the tools, painting materials & instruction to start your new and exciting art adventure. You provide the location, beverages & snacks. No experience necessary... at the end of the workshop, you will have a painted masterpiece that you can take home with you. Cause Related Creativity FUNdraisers!!! Want to raise money for your organization? What about a team building activity? Wine, Nibbles & Scribbles can be tailored to both. As a FUNdraiser, we bring all the supplies & instruction to you & a portion of the funds from from the ticket sales gets donated directly back to the organization.